In Memory of
Kiriana Zair Morrison
Saturday, April 21, 2018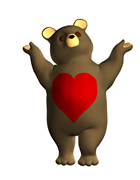 Kiriana (17), Sir Howard Morrison's granddaughter, tragically died in a car accident in Auckland. She was a rear seat passenger in the accident which involved two cars on the Northwestern Motorway i the early hours of the morning. She will be laid to rest in next to her grandfather in Rotorua.
Messages

Messages posted (0)

This page has been archived

Sponsor this page to reopen it. more info

Sponsorship is anonymous.