In Memory of
Kebai Liu
Sunday, May 20, 2018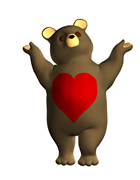 Back Home
New Search

First Names:

Kebai

Last Name:

Liu

Age:

76y

Country:

New Zealand

Published Notices:

(0)

ID:

330787
Kebai (76) went missing for three days only to be found deceased in bush near Woodridge. The day prior to her going missing she had been located on Oriental Parade after another absence. Her health had been declining rapidy in the weeks before the tragedy.
Messages

Messages posted (0)

This page has been archived

Sponsor this page to reopen it. more info

Sponsorship is anonymous.