In Memory of
Richard Ernest Spraggs
Saturday, April 21, 2018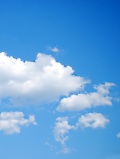 Seasoned yachtie Richard (59) lost his balance while trying to push a boat away from his yacht during a storm in La Zingara in Chalong Bay, Phuket. He lost his footing hitting his head on the nearby boat and fell into the water, where he drowned. He was a regular visitor to Phuket was known as a "nice, happy fellow". He is survived by his partner, daughter and elderly father.

Messages

Messages posted (4)

This page has been archived

Sponsor this page to reopen it. more info

Sponsorship is anonymous.
Waikato Times 29 Jan 2013
Bay of Plenty Times 30 Jan 2013
NZ Herald 02 Feb 2013
Waikato Times 02 Feb 2013
Bay of Plenty Times 02 Feb 2013
Waikato Times 04 Feb 2013

Share us via