In Memory of
Kathleen Lorna Kawana
Tuesday, October 22, 2019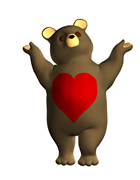 Back Home
New Search

First Names:

Kathleen Lorna

Also known as:

Skin

Last Name:

Kawana

Age:

46y

Country:

New Zealand

Published Notices:

(0)

ID:

410682
Kathleen (46) was from Porirua but tragically her body was found in a vacant property in the remote East Coast town of Ruatoria over 640 km away. RIP Kathleen.
Those with information which could help were being asked to contact Gisborne Police on 06 8690200 or provide details anonymously via Crimestoppers on 0800 555 111.
This page will be archived on 08 August 2020
Sponsoring opens the page for messages and memories to be left.
There are no limits or additional costs for anyone to leave messages during the sponsorship period.
At the end of the sponsorship all approved messages are archived for access in the future.
Sponsorship does not include a summary of the death notice/s.
Please select the Published Notices on the right hand menu to order a summary.
Sponsorship is anonymous. more info
This page is open and you can leave messages and memories for free until 08 August 2020
Keep this page open longer - sponsor page