In Memory of
Peter Jamieson Beaven
Monday, May 20, 2013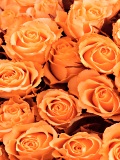 Peter (86), one of New Zealand's best-known architects, has died with mesothelioma, a cancer caused by asbestos. Peter lived and breathed architecture and produced award winning work for almost half a century, most of it in the Canterbury region. In 2003 he was awarded the New Zealand Institute of Architecture's Gold Medal, its highest honour.
He is survived by his wife, three children and eight grandchildren.

Messages

Messages posted (0)

This page has been archived

Sponsor this page to reopen it. more info

Sponsorship is anonymous.
The Press 08 Jun 2012
The Press 09 Jun 2012
NZ Herald 09 Jun 2012
Otago Daily Times 09 Jun 2012
The Press 11 Jun 2012
Marlborough Express 11 Jun 2012

Share us via