In Memory of
Fred Allen
Friday, May 24, 2013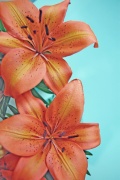 All Black great Sir Fred Allen (92) had, just a week before his death, unveiled a bridge on Sir Fred All Walk of Honour at the Auckland Memorial Park in Silverdale. Despite battling illness for some time, and being the oldest living All Black, he will be remembered as "one of the great servants of rugby" having both played in and coached the infamous All Blacks. His first game for them was in 1946, delayed only because of the outbreak of World War II in 1939, but he was a member of the New Zealand Defence Force's Kiwis rugby team which toured Europe at the end of WWII.

Messages

Messages posted (1)

This page has been archived

Sponsor this page to reopen it. more info

Sponsorship is anonymous.
NZ Herald 30 Apr 2012
The Press 30 Apr 2012
The Dominion Post 30 Apr 2012
Otago Daily Times 30 Apr 2012
The Dominion Post 01 May 2012
The Press 01 May 2012
NZ Herald 01 May 2012
Otago Daily Times 01 May 2012
Otago Daily Times 02 May 2012
The Dominion Post 02 May 2012
The Press 02 May 2012
NZ Herald 02 May 2012

Share us via