In Memory of
John Haigh
Sunday, May 19, 2013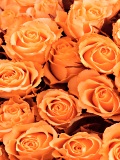 Top Auckland barrister John (65) career began in 1984 since which time he worked on some of NZ's most high-profile cases. Latterly his cases included work on the Pike River mining disaster and the Ports of Auckland industrial strikes. He became Queen's Counsel in 1993. Sadly he died suddenly of a brain haemorrhage at what was inarguably the peak of his career. He is survived by his wife and two adult children.

Messages

Messages posted (0)

This page has been archived

Sponsor this page to reopen it. more info

Sponsorship is anonymous.
NZ Herald 23 Apr 2012
NZ Herald 24 Apr 2012
NZ Herald 25 Apr 2012
NZ Herald 26 Apr 2012
NZ Herald 27 Apr 2012
NZ Herald 01 May 2012

Share us via