In Memory of
Tracey Lee Morris
Monday, May 20, 2013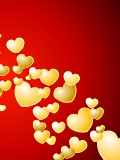 Tracey (46) was last seen alive leaving her work as a barmaid at the Phoenix Bar on Main North Road, in Christchurch. She was found three days later in her car which was parked on Grays Road near the Christchurch International Airport. Her death was suspicious and police want to hear from anyone who knew where she may have been since Tuesday 3rd January and Friday 6rh January, Her car is a blue 1984 Honda Civic, registration RN7333.


Messages

Messages posted (12)

This page has been archived

Sponsor this page to reopen it. more info

Sponsorship is anonymous.