In Memory of
Richard Francis Walls
Saturday, May 25, 2013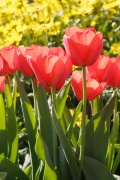 Former Dunedin Major, Richard (74) had been involved in local politics for almost half a decade. In 1962 when he was elected to the St Kilda Borough Council and was the Mayor of Dunedin from 1989 to 1995. He was also the National MP (1975-1978) holding the Dunedin North seat. He was awarded a QSO for public service in 1996. He is survived by his wife and three children.
Messages

Messages posted (1)

This page has been archived

Sponsor this page to reopen it. more info

Sponsorship is anonymous.
Otago Daily Times 02 Nov 2011
Otago Daily Times 03 Nov 2011
Otago Daily Times 04 Nov 2011

Share us via