In Memory of
Dean Michael Amies
Tuesday, October 22, 2019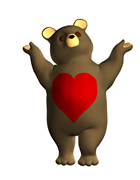 Dean (48) was tragically killed in a hit and run accident in the Christchurch suburb of New Brighton. The tragedy unfolded in the afternoon after the driver, a 21 year old gang member who was on bail, was fleeing police. The incident was witnessed by others including his own son. Dean will be forever remembered as a kind caring soul and is survived by four children. RIP Dean.
This page will be archived on 08 August 2020
Sponsoring opens the page for messages and memories to be left.
There are no limits or additional costs for anyone to leave messages during the sponsorship period.
At the end of the sponsorship all approved messages are archived for access in the future.
Sponsorship does not include a summary of the death notice/s.
Please select the Published Notices on the right hand menu to order a summary.
Sponsorship is anonymous. more info
This page is open and you can leave messages and memories for free until 08 August 2020
Keep this page open longer - sponsor page